Big Jake, Once Known As The World's Tallest Horse, Dies In Wisconsin
A 20-year-old Belgian horse who held the Guinness World Record for world's tallest horse in 2010 has died.
Big Jake was a beloved horse who lived on Smokey Hollow Farm in Poynette, Wisconsin. He was 20 hands (6 feet 8 inches) and 2.75 inches tall from hoof to the top of his withers.
Jerry Gilbert, owner of the farm, called the horse a "superstar" and said, "He was truly a magnificent animal. He was extremely talented."
He was born in March 2001 and weighed over 100 pounds more than a normal Belgian foal at birth. His size and friendly demeanor attracted a crowd everywhere he went. He was the definition of gentle giant and met countless fans at local fairs.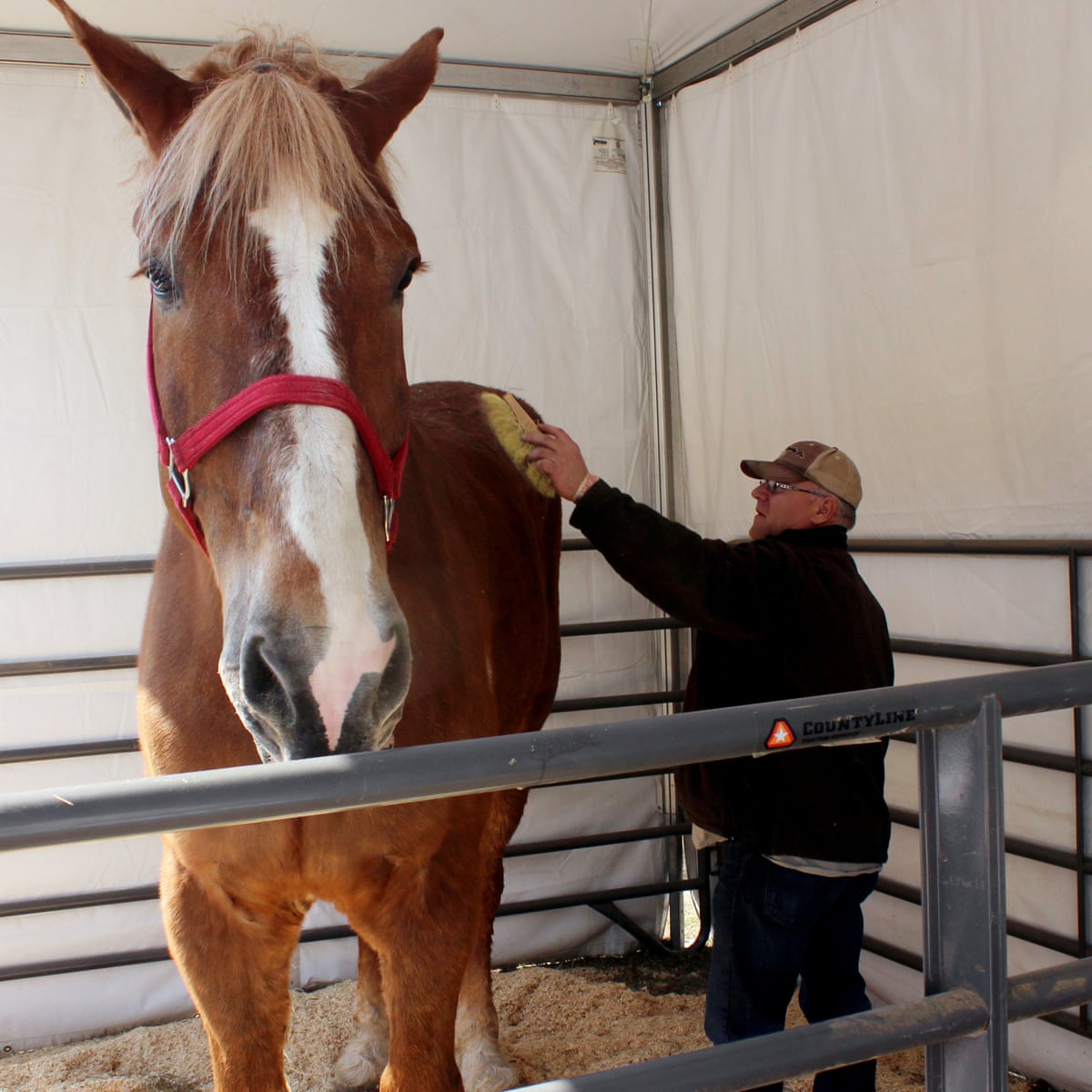 In his younger years he competed in draft horse competitions, but spent the last few years enjoying retirement on green pastures.
The farm posted the sad news of his passing on Facebook. "It is with a heavy heart we share the passing of Big Jake. Big Jake was much more than a world record holder. He was a central part of our family. We feel very privileged to have had him in our lives. He truly loved people and impacted many over the course of his lifetime. We will miss you!!"
Hundreds of fans sent their condolences and shared memories of the big fella. "So so sorry to hear this. He was the biggest sweetheart. Thank you for allowing so many of us to get to know him," commented one person.
Another said, "We met him at Midwest Horse Fair years ago 🥰 It was amazing just to meet him, can only imagine what it was like to know him. So sorry."
His humans and fans aren't the only ones mourning his loss – the barn is silent as the other horses grieve. "It's very quiet. The other horses know. I think they have their own grieving time because Jake was the center of attention around here," said Gilbert. "There is a huge void, it feels like he's still here, but he's not."
The farm shared that Big Jake joined his buddy on the other side of Rainbow Bridge. "Our beloved boy is in heaven with his driving pal and best friend Almighty Bruce (photo: Jake left, Bruce right). Bruce passed away in the spring also at age 20 and he was also a 20 hand horse. They were quite the pair!"
RIP, Big Jake. You will be missed.