Trumpet The Bloodhound Wins "Best In Show" At Westminster Dog Show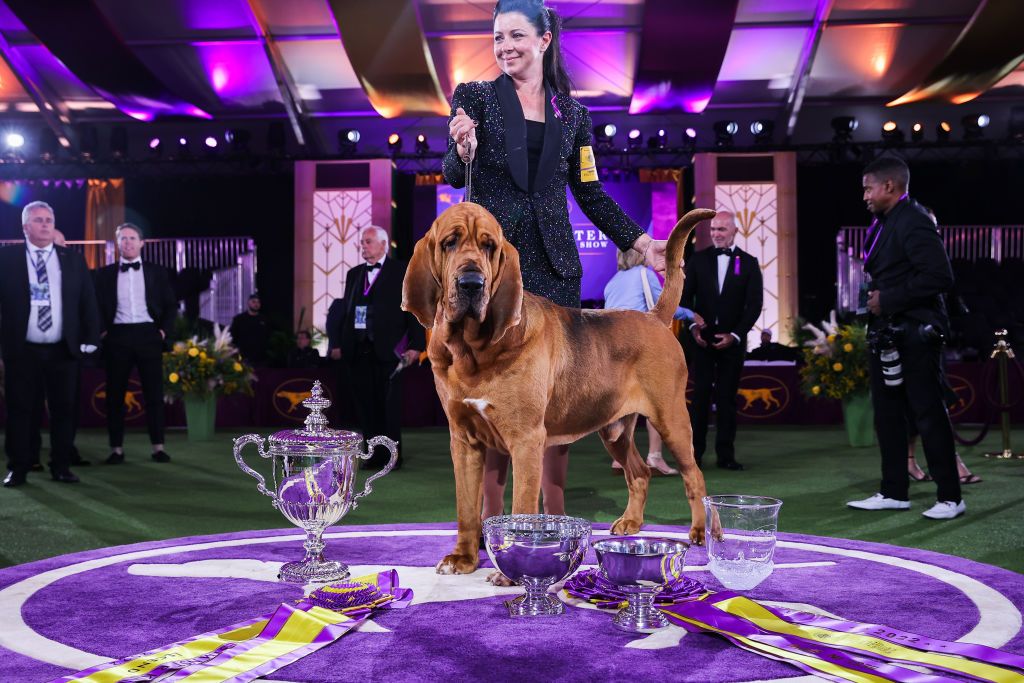 He's the first bloodhound to ever win. Congrats!
For the first time in the history of the Westminster Kennel Club Dog Show a bloodhound has been named "Best in Show".
While the prestigious dog show is traditionally held at New York City's Madison Square Garden, this year's show took place at Lyndhurst Mansion, a National Historic Landmark in Tarrytown, New York.
The 146th Westminster Kennel Club Dog Show started on Saturday and concluded on Wednesday evening. After some serious competition and tough decisions, the top breed in each of the seven groups (Sporting, Terrier, Working, Hound, Toy, Non-Sporting and Herding) were named and competed for the coveted title of "Best in Show".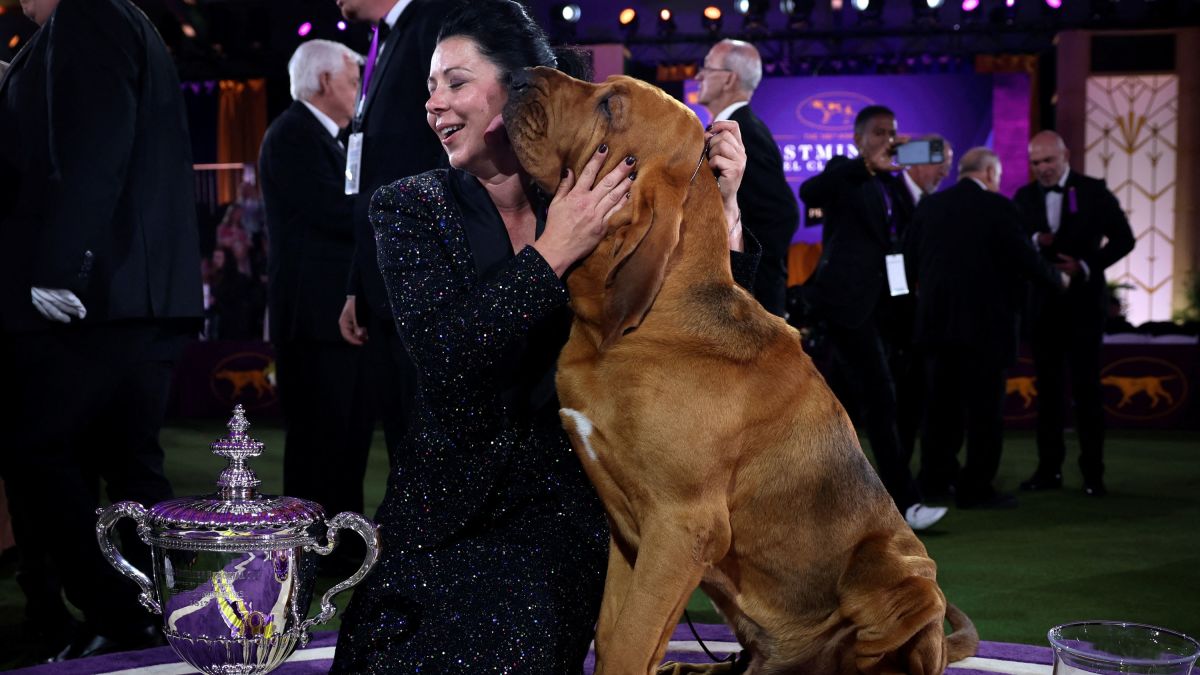 The handsome fella named Trumpet strutted his stuff and beat dozens of other hound dogs to win the hound group. He then went on to compete against all the other group winners. The 4-year-old was up against a French bulldog (who took second), a German shepherd, a Maltese, an English setter, a Samoyed and a Lakeland terrier.
The hound group last won the show seven years ago and now Trumpet is "tooting his horn". Over 3,000 dogs competed but Trumpet took home the championship.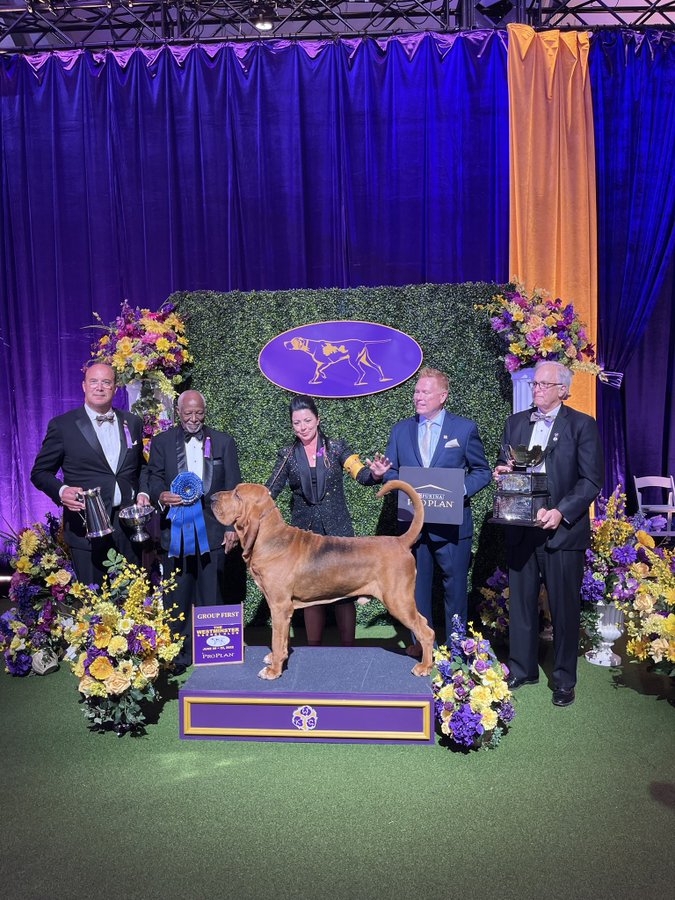 Westminster Dog Show announced the exciting news on Facebook and viewers were thrilled to see a bloodhound on the podium. One person who shares their home with a bloodhound commented, "Finally! Best breed ever! Think of all the lives they've saved. They are so loyal. We were excited about the win!"
Another said, "Great choice. All the dogs in my opinion are winners," and we couldn't agree more.
Bloodhounds, aside from being gorgeous, are amazing scent hounds who make great family pets. They are gentle, mild-mannered, and good with children. Plus, who can resist those floppy ears and wrinkles?!
We think rescue dogs are the best and encourage everyone to visit their local shelter to adopt. Check out this map of adoptable bloodhounds in each U.S. state and consider adding one to your family.
Watch Trumpet kiss his handler and enjoy all the glory of being named the winner in the video below. Don't forget to share!